(Retired) Executive VP, Business Transformation, Coca-Cola Consolidated

Prior to his retirement, Jamie Harris served as the executive vice president of business transformation and business services at Coca-Cola Consolidated in the Charlotte, N.C. area. He has held this position since 2016.
Previously, Harris was senior vice president and chief financial officer at Coca-Cola Consolidated from 2008 – 2016 and senior vice president and chief financial officer for MedCath Corporation from 1999 to 2008.
Harris graduated from Appalachian State in 1984 and received an MBA from Wake Forest University in 1998. His daughter, Rebecca, graduated from the JMU College of Business in 2017. She also played tennis for the Dukes.
Jamie is a member of the College of Business Board of Advisors.
College of Business
Hours of operation:
Mon - Fri: 8 a.m. - 5 p.m.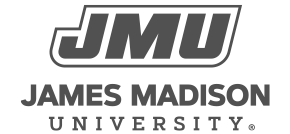 800 South Main Street
Harrisonburg, VA 22807
Contact Us