CEO, Chiron Investment Management; Co-founder, GPS Investment Partners

Enrico Gaglioti is chief executive officer of Chiron Investment Management and a co-founder of GPS Investment Partners. Gaglioti was formerly a partner at Goldman Sachs & Co where he served as the global head of equity sales and most recently served as an advisory director of Goldman Sachs Investment Management Division. He started at Goldman Sachs in 1998 and was named managing director in 2001 and partner in 2002. He then served on the Firmwide Business Standards Committee, Securities Division Executive and Operating Committees as well as the Hedge Fund/Private Equity Screening Committee.
Gaglioti is vice-chairman of the Board of Trustees at Don Bosco Prep High School, he serves as a member on the Board of Directors of the U.S. Soccer Foundation, the Board of Advisors of James Madison University's College of Business and the Board of the James Madison University Foundation. He earned a B.B.A. from James Madison University's College of Business in 1994.
Enrico is a member of the College of Business Board of Advisors.
College of Business
Hours of operation:
Mon - Fri: 8 a.m. - 5 p.m.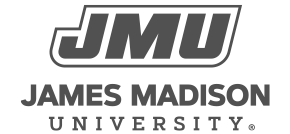 800 South Main Street
Harrisonburg, VA 22807
Contact Us