Chief Executive Officer, ARCTOS, LLC

Member since: Spring 2018
James Fugit is an entrepreneur, advisor and the former CEO of ARCTOS, LLC. After his military service, he co-founded ARMA Global and ARMA Aviation Corporations, growing both businesses to over 800 employees and $200M in annual revenue by providing support to US Special Operations forces in IT/communications, as well as supporting US efforts to train and equip the Afghan Armed Forces. After selling ARMA Global to General Dynamics in 2014, James transitioned to running ARMA Aviation, subsequently merging it with ARCTOS in 2019, where he assumed the role of president and CEO. 
James retired from ARCTOS in the fall of 2021, and now serves on the boards of ARCTOS, LLC, Beatgig, LLC, St. Peter Claver School in Tampa, FL, and he is an advisor to the Battle Investment Group. He earned a B.A. in international affairs from James Madison University in 1994, where he was also a Distinguished Military Graduate. He also earned an MBA from the University of Florida.
College of Business
Hours of operation:
Mon - Fri: 8 a.m. - 5 p.m.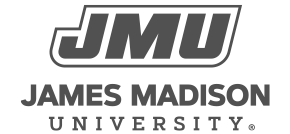 800 South Main Street
Harrisonburg, VA 22807
Contact Us