Katherine M. Ferguson ('04)
Senior VP for Business Development, Cooley LLP
Katherine M. Ferguson is Senior Vice President of Business Development at Cooley LLP, the leading law firm for emerging, growth stage and large companies with a legacy of representing companies bringing to market breakthrough products and technologies.
An accomplished corporate sales and marketing executive, company advisor, and thought leaderKatherine is passionate about entrepreneurship. She serves as an innovator, change agent, and trusted advisor to companies that span emerging markets and Fortune 500 sectors. Close partnerships with her clients have allowed Ferguson to assist companies in a number of areas: achieving their goals through practical business solutions; mentorship and coaching of key leaders on strategic business issues; and making high-impact, target referrals to sources of financing, potential business partners, key hires, potential buyers/ sellers, and other value-added opportunities.
Katherine graduated from James Madison University in 2004 with a B.B.A. in Marketing.
College of Business
Hours of operation:
Mon - Fri: 8 a.m. - 5 p.m.
$currentPage.getStructuredDataNode('template').textValue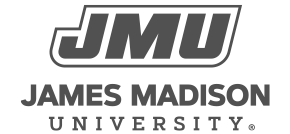 800 South Main Street
Harrisonburg, VA 22807
Contact Us