General Manager for Commercial North America, QuintilesIMS
George Esgro, Vice President and General Manager of Commercial North America, is responsible for leading all of QuintilesIMS' commercial activities and services for the region.
A veteran of the pharmaceutical sales industry, George joined QuintilesIMS in 2009 as a senior director of Commercial Sales where he led projects through a team of national sales directors and project leads. He also provided strategies and oversight for all sales teams, while maintaining customer relationships to ensure project success. Before his current position, George served as vice president of Global Business Development for Commercial North America. 
Prior to joining QuintilesIMS, George held sales leadership, training and marketing roles at various pharmaceutical companies, including 13 years with GlaxoSmithKline.
In 1984, George graduated with a bachelor's degree in business administration from James Madison University.
College of Business
Hours of operation:
Mon - Fri: 8 a.m. - 5 p.m.
$currentPage.getStructuredDataNode('template').textValue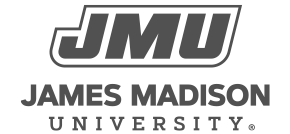 800 South Main Street
Harrisonburg, VA 22807
Contact Us