Senior Advisor, Battery Ventures

Tom Crotty has spent the past 30 years in the venture capital industry assisting in the building of early stage companies primarily within the information technology industry. After 27 years at Battery Ventures, Crotty recently moved into a senior advisor role and has become an active angel investor building and managing a portfolio of personal investments.
Active in the non-profit world, Crotty is also a member of the board of trustees at The University of Notre Dame, The St. Mark's School, The Foundation for MetroWest, and Grassroot Soccer, a leading non-profit fighting the HIV/AIDS epidemic in Africa.
Crotty received a B.B.A. in business from the University of Notre Dame and an MBA in Finance from the Wharton School of the University of Pennsylvania.
Tom is a member of the College of Business Board of Advisors.
College of Business
Hours of operation:
Mon - Fri: 8 a.m. - 5 p.m.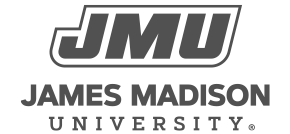 800 South Main Street
Harrisonburg, VA 22807
Contact Us