Board and Audit Committee Member/Chair-Stewart Information Services and GSE Systems

Prior to his retirement, Bill Corey was a PricewaterhouseCoopers (PwC) Audit and Office Managing Partner.
Bill also serves on the Board of Directors of Stewart Information Services and GSE Systems as a member and chair of the Audit Committee.
Bill has extensive SEC and acquisition consulting experience and has participated in numerous initial public offerings, integrated audits and other SEC filings. Bill has traveled extensively internationally for and with his clients, has served on the firm's partnership admissions committee and has excellent relationships in the PwC global network and the national office.
Corey is a member of the Port Discovery Children's Museum and a former board member of the Greater Baltimore Technology Council, UMBC Research Park, Mid-Atlantic Venture Association, Greater Baltimore Committee (GBC), Downtown Partnership  and Governor Ehrlich's Advanced Technology Commission. On a personal level, he enjoys tennis, paddle tennis, golf, traveling and spending time with his family.
Corey graduated with honors from James Madison University with a B.B.A. in accounting and finance and a minor in economics in 1982.
Corey is a member of the College of Business Board of Advisors.
College of Business
Hours of operation:
Mon - Fri: 8 a.m. - 5 p.m.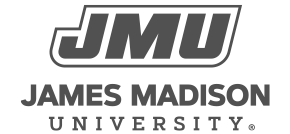 800 South Main Street
Harrisonburg, VA 22807
Contact Us