Virginia Reese Coles is a principal at Zenzu, LLC, a boutique advisory and consulting firm. Zenzu works with investment and private equity firms in advising them on public and private markets. Coles consults to Sony Gaikai, a Sony Computer Entertainment Company, in support of PlayStation Now, a cloud gaming platform. She is an advisor to IDC-G, a London based data centre group, focusing on driving emerging market global alliances. Coles has over twenty-five years of experience in the telecommunication industry, working with AT&T, MCI International and Western Union with expertise in strategic marketing, partnership development and sales excellence. Coles was executive director of AT&T where she was led the cloud, hosting, content and managed services marketing and sales organization. A leader in B2B marketing, innovative product positioning, sales and business strategy offerings, she has proven success in penetrating markets, managing large organizations, strategic development for cutting-edge products and services, retention leadership across revenue portfolios and human resources expertise in building high performance organizations. Coles is a speaker at leading industry and women leadership conferences.
She holds a B.B.A. in marketing and economics from James Madison University and an Executive MBA from Smith College. Coles is also a member of the Screen Actors Guild and a member of the Bill Young Precision Stunt Driving team.
Virginia is a member of the College of Business Board of Advisors.
College of Business
Hours of operation:
Mon - Fri: 8 a.m. - 5 p.m.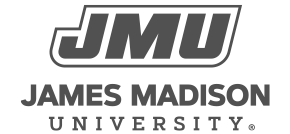 800 South Main Street
Harrisonburg, VA 22807
Contact Us