Senior Manager for Human Resources & Finance, DocASAP, Inc.

Erica Howe Clark is a Senior Manager, Human Resources & Finance at DocASAP, Inc. Her previous experiences include dual HR & Finance/Accounting roles in a variety of industries including non-profit, hospitality, education, government contracting, healthcare, and technology. She specializes in small business development to create, enhance and manage operations. Erica graduated from James Madison University with a B.B.A. in Management (2009), concentrations in Human Resource Management and European Business, minor in Human Resource Development as well as earned an MBA in Human Resources from Central Michigan University (2016).
College of Business
Hours of operation:
Mon - Fri: 8 a.m. - 5 p.m.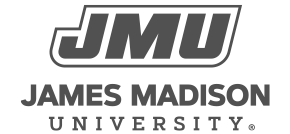 800 South Main Street
Harrisonburg, VA 22807
Contact Us