BoA Vice Chair; Deputy CEO for North America, Schroders

Marc Brookman joined Schroders in July of 2018 and is the Deputy CEO for North America.  In this role, Marc is responsible for all distribution, client relationships, product development and management and marketing/communications. 
Marc previously was with Morgan Stanley where he was Managing Director and Head of Institutional Wealth Services.  In this role, with over 30 years of industry experience, Marc had overall responsibility for Graystone Consulting and the Institutional Advisory businesses, including Corporate Retirement, Corporate Cash, Public Funds, Defined Contribution, Financial Wellness and all distribution and relationship management.  
Prior to this role, Marc ran Morgan Stanley's Consulting Group Distribution and was responsible for over $800 billion in assets under management.  Additionally, he oversaw all of the Firm's Advisory Products and was responsible for Program Development and Management. 
Previous experiences in asset management include leadership roles at Citigroup Asset Management, New York Life Investment Management and Oppenheimer Capital across Institutional, Retail, Retirement, and Distribution. 
In addition to his responsibilities at Morgan Stanley, Marc has currently served as Vice Chairman of the Board for James Madison University School of Business and has held multiple leadership roles for the Money Management Institute.  
Marc received his B.S. in Business from James Madison University.  
Marc is Vice Chair of the College of Business Board of Advisors.
College of Business
Hours of operation:
Mon - Fri: 8 a.m. - 5 p.m.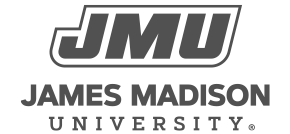 800 South Main Street
Harrisonburg, VA 22807
Contact Us