CISR: Graphics, Writing, and Editing Services
July 26, 2019
Put the creative staff of The Journal of Conventional Weapons Destruction and To Walk the Earth in Safety to work for you!
Graphic Design
CISR's team of graphic designers is ready to help your organization create compelling print materials such as
Publication design and layout
Brochures
Infographics
Logo design
Posters and signage
---
Writing and Editing
CISR's staff of professional writers and editors are excited to offer their services to authors, nongovernmental organizations, students, and individuals. We provide the highest quality of care for books, papers, theses, business documents, annual reports, and short stories.  We understand there are thousands of ways to write a single sentence, but only one way that's yours.
Our professional writers, editors, and proofreaders are dedicated to preserving your voice and turning your great idea into well-written content.  Whether you're an author who needs his or her book edited; an NGO drafting an annual report, an individual requiring one-time writing or copy editor help; a publication in need of an editor; or a large organization that needs assistance with overflow; CISR's writing, editing, and proofreading services can help.
Some say print is dead, we say print is evolving.
Center for International Stabilization and Recovery
MSC 1028 or 4902
Harrisonburg, Virginia 22807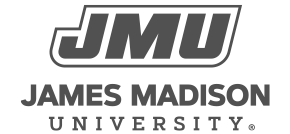 800 South Main Street
Harrisonburg, VA 22807
Contact Us