April 29, 2020
Our work improves lives. You can help.
As a global leader in connecting people, resources and ideas, CISR envisions peaceful and prosperous futures for communities impacted by conflict. 
A Note from Interim CISR Director

Our work improves lives and communities. Every day, CISR works around the world with post-conflict communities to promote recovery, rebuilding and resilience.
For more than two decades, CISR's staff and network of experts have served practitioners and those affected by conflict through countless personal exchanges, publications, conferences and trainings—including landmine/UXO management and peer support programs. This website is central to all of that growth. Here, you can access our internationally regarded publications, management training workshops, disability rights resources, and peer-support programming. We work with faculty, staff, and students at James Madison University to bring best practices and research to the field.
I could go on, and gladly. But for now, explore our site to learn more about our projects and programs, and see how you can help us improve lives. 
Sincerely,
Suzanne Fiederlein, Ph.D.
Interim Director
Center for International Stabilization & Recovery
James Madison University
MSC 4902 or 1028 
Harrisonburg, Virginia USA 22807
Phone: +1(540) 568-2718
cisr@jmu.edu
http://www.jmu.edu/cisr
---
About CISR
Since 1996 CISR has been dedicated to understanding and overcoming global conflict. In fulfilling its mission, CISR provides management training for organizations that clear land contaminated with explosive remnants of war (ERW), peer support training and capacity-building for disability rights organizations, and works with James Madison University faculty to develop tools and conduct research to help communities and individuals rebuild their lives in post-conflict environments.
CISR produces three issues annually of The Journal of Conventional Weapons Destruction, the longest continuous source of information on conventional weapons destruction programs in the world. The Journal is a professional trade publication for the humanitarian mine action and ERW community read in over 150 countries around the world. CISR is also home to the Global CWD Repository, an online library hosting current and historical documentation related to lessons learned, best practices, success stories and challenges in humanitarian demining and CWD
Center for International Stabilization and Recovery
MSC 1028 or 4902
Harrisonburg, Virginia 22807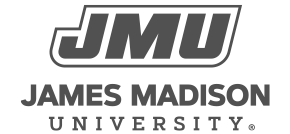 800 South Main Street
Harrisonburg, VA 22807
Contact Us