Safi Demining Group (SDG)
Organization Name:
Safi Demining Group (SDG)
Organization Type:
NGO/INGO
Mission Statement:
The primary objective of SDG is to remove the threat of landmines and UXO from effected communities wherever they exist throughout Afghanistan. In addition to our primary objective, SDG is committed to further developing the technical, supervisory and managerial skills of our national staff in order to fortify and maintain a high standard of services to our clients.
---
Contact Information
Full Mailing Address:
Khushal Khan mena district # 5, Kabul city Afghanistan.
Country:
Afghanistan
Phone Number:
(+93) 777-211-841
Fax Number:

Email Address:
sdg.afghanistan@hotmail.com
---
Activity Detail(s)

Research and Technology
Survey
Clearance and Detection
Humanitarian Coordination
Training
Program Management and Coordination
Information Management
Quality Assurance
Demining Equipment
---
Country(ies) of Operation

Afghanistan
Center for International Stabilization and Recovery
MSC 1028 or 4902
Harrisonburg, Virginia 22807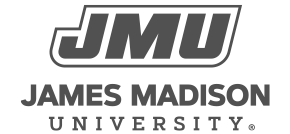 800 South Main Street
Harrisonburg, VA 22807
Contact Us