CISR-GMAR: Perambalur Social Service Society
Organization Name:
Perambalur Social Service Society
Organization Type:
NGO/INGO
Mission Statement:
Assistance during natural calamities viz.,drought,fire,floods,cyclones,etc. We also work with economic and community development. We work towards the development and welfare of all people, especially the downtrodden such as physically handicapped, displaced persons, and women. We promote literacy through non-formal and adult education, and vocational trading centers. We also provide community health services, while promoting the growth and development of children.
---
Contact Information
Full Mailing Address:
Perambalur Social Service Society (PSSS)
Ariyalur Road. Perambalur (PO)- 621 220
Perambalur District, Tamilnadu, India.
Country:
India
Phone Number:
091-432-822-4737/091-944-376-8001
Fax Number:
091-432-822-4737
Email Address:
miclara_72@yahoo.co.in/perambalursociety@psss.org.in
Website:
http://www.idealist.org/view/nonprofit/76JJG7BF35sP/
---
Activity Detail(s)

Research and Technology
Clearance and Detection
Information Management
Demining Equipment
---
Country(ies) of Operation

India
Center for International Stabilization and Recovery
MSC 1028 or 4902
Harrisonburg, Virginia 22807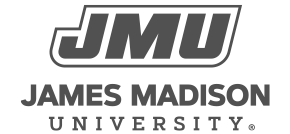 800 South Main Street
Harrisonburg, VA 22807
Contact Us