CISR-GMAR: Noble Vocational Training Welfare Centre
Organization Name:
Noble Vocational Training Welfare Centre
Organization Type:
NGO/INGO
Mission Statement:
Our goals are:
To bridge the gap between the financially weaker sections & expensive computer education / vocational training.
To make sure that the contribution of women increases in the field of IT & VT.
To develop computer literate villages.
To make the youth self-reliant Vocational Training & Computer Education has brought about the greatest social transformation so far and undoubtedly, NOBLE has been able to make tremendous impact on the once shy next door un-employee to a confident, independent individual by exposing youth to the World of Computers.
---
Contact Information
Full Mailing Address:
# 45, Venkateshwar Colony, Hyathnagar, Ranga Reddy District
Andhra Pradesh
Country:
India
Phone Number:
+91-40-3094-2720
Fax Number:

Email Address:
info@noblevtc.org
Website:
http://www.wecaretoo.com/Organizations/IND/noblevtc.html
---
Activity Detail(s)

Awareness
---
Country(ies) of Operation

India
Center for International Stabilization and Recovery
MSC 1028 or 4902
Harrisonburg, Virginia 22807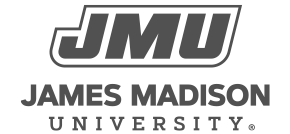 800 South Main Street
Harrisonburg, VA 22807
Contact Us