CISR-GMAR: Gaston Z. Ortigas Peace Institute/Ateneo de Manila University
Organization Name:
Gaston Z. Ortigas Peace Institute/Ateneo de Manila University
Organization Type:
Academic
Mission Statement:
GZOPI commits to provide nurture and shelter for Philippine Basic Sectors and Citizen Peacemakers in their search for, creation of, and insistence on the peaceful settlement and transformation of conflicts, even as it continuously organizes a constituency committed to freedom and social justice. As a peace institute, it also seeks to institutionalize the work of peacemaking and peace building, thus placing it in within the mainstream of the efforts for social justice and development in the Philippines. A community of peace advocates --- non-governmental and peoples' organizations, academic institutions, and civil society networks --- who are committed to a just and lasting peace in the Philippines.
---
Contact Information
Full Mailing Address:
2nd Flr., Hoffner Bldg.
Social Development Complex
Ateneo de Manila University
Katipunan Road, Loyola Hts., Q.C.
Country:
Philippines
Phone Number:
4266122 and 4266001 loc. 482
Fax Number:
(+63) 2 426 6064
Email Address:
gzopeace@admu.edu.ph
Website:
https://www.ateneo.edu/gaston-z-ortigas-peace-institute
---
Activity Detail(s)

Research and Technology
Mine Risk Education
---
Country(ies) of Operation

Philippines
Center for International Stabilization and Recovery
MSC 1028 or 4902
Harrisonburg, Virginia 22807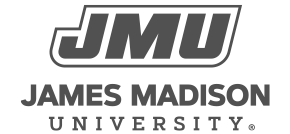 800 South Main Street
Harrisonburg, VA 22807
Contact Us