Organization Name:
Freedom Fields USA
Organization Type:
NGO/INGO
Mission Statement:

Freedom Fields USA (FFUSA) was founded out of a concern for peace and freedom for all people. Freedom Fields USA is a non-profit organization of concerned citizens whose focus is the humanitarian demining of war torn countries and their return to a path of economic redevelopment and hope. 
Our intention is not only to clear landmines but to raise awareness of the magnitude of this problem. The presence of landmines and other unexploded remnants of war take its toll impairing victims' lives and livehoods. The presence of these "hidden killers" hinders peace building, reconstruction, development and establishment of the rule of law and democracy.
As private citizens of one of the world's most prosperous nations, Freedom Fields USA finds its inspiration in knowing that the price of freedom includes a responsibility to help others who share our world. This is a lesson of global responsibility and humanitarian concern that we strive to model for our children.
Our partner in this effort is the HALO Trust, an organization which specializes in landmine removal. FFUSA is the single largest cumulative private donor to HALO Cambodia.
---
Contact Information
Full Mailing Address:

Post Office Box 221820
Carmel, CA 93922
Country:
USA
Phone Number:
(202) 546-3300
Fax Number:

Email Address:
info@ffusa.org
Website:
http://www.ffusa.org
---
Activity Detail(s)

Humanitarian Demining & Advocacy
Center for International Stabilization and Recovery
MSC 1028 or 4902
Harrisonburg, Virginia 22807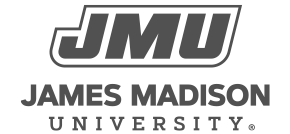 800 South Main Street
Harrisonburg, VA 22807
Contact Us