CISR-GMAR: Fanole Human Rights Organization (FAHRO)
Organization Name:
Fanole Human Rights Organization (FAHRO)
Organization Type:
NGO/INGO
Mission Statement:

The Organization's specific objectives are:
A. Eliminate discriminatory practice and contribute to a more equitable, productive and inclusive Kenyan/Somali community.
B. Undertaking Human Rights Education throughout Kenya/Somalia and advocating for its inclusion in the national educational curriculum at all levels.
C. Advocating for rights based approaches in promoting dialogue and peaceful management of conflicts.
---
Contact Information
Full Mailing Address:
fanole@igi-integrity.org
fanolecenter@yahoo.com
egaal1@hotmail.com
Country:
Somalia
Phone Number:
+ 2521- 5575876, + 2523- 493463, + 2525- 1- 55284
Fax Number:

Email Address:
fanolecenter@yahoo.com
Website:
http://fanole.org/
---
Activity Detail(s)

Survivor and Victim Assistance
Mine Risk Education
Humanitarian Coordination
Program Management and Coordination
Awareness
Center for International Stabilization and Recovery
MSC 1028 or 4902
Harrisonburg, Virginia 22807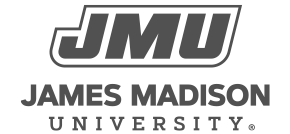 800 South Main Street
Harrisonburg, VA 22807
Contact Us