CISR-Global Mine Action Registry
Organization Name:
Faith Action for Community Transformation
Organization Type:
NGO/INGO
Mission Statement:
This Faith Action for Community transformation (FACT) Missionary organization is aiming at reaching, people with Good News, and has been helping the poor and needy people especially Krishna District in Andhra Pradesh India. Its core mission also comprises of concern for orphaned, Widows, Old age, community development, Women organizations and helping the destitute children. This Ministry was formed in 1986; and has been reaches 100 of most un-reached villages.
---
Contact Information
Full Mailing Address:
Faith Action for Community Transformation - Registered Office
21-338/C, Bhaskarapuram Post,
Machilipatnam,
Krishna Dist - 521 001.
Andhra Pradesh, INDIA.
Country:
India
Phone Number:
+ 91 - 8672 - 222672, (mobile) + 91 - 9393930111
Fax Number:
+ 91 - 8672 - 231405
Email Address:
factindia@aol.com
Website:
http://www.fact-india.org
---
Activity Detail(s)

Research and Technology
Demining Equipment
Protective Equipment
---
Country(ies) of Operation

India
Center for International Stabilization and Recovery
MSC 1028 or 4902
Harrisonburg, Virginia 22807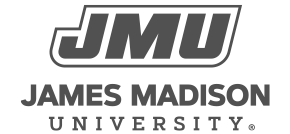 800 South Main Street
Harrisonburg, VA 22807
Contact Us