Organization Name:
Explotech Ltd. Co.
Organization Type:
Corporate
Mission Statement:
Explotech Limited Company was established in 1992 to meet the demand for safe and effective training in operations involving explosives. We have assembled a staff of highly qualified, experienced explosive technicians with strong backgrounds in training and safety. The training staff maintains extensive qualifications in regulatory compliance, accident investigation and special explosive operations. Instructors have an average of over twenty years domestic and international experience. We have developed and perfected explosive training courses that are safe, effective and proven. Our courses provide the student with state-of-the-art training in a broad range of operations involving explosives.
---
Contact Information
Full Mailing Address:
Explotech, Ltd. Co.
P.O. Box 272372
Houston, Texas 77277-2372 USA
Country:
USA
Phone Number:
800.850.9729
Fax Number:
225.612.4806
Email Address:
support@counterterrorism.com
Website:
http://www.explotech.com/web/?
---
Activity Detail(s)

Research and Technology
Humanitarian Coordination
Training
Program Management and Coordination
Information Management
Policy
Center for International Stabilization and Recovery
MSC 1028 or 4902
Harrisonburg, Virginia 22807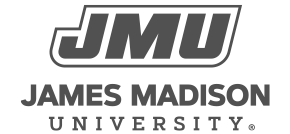 800 South Main Street
Harrisonburg, VA 22807
Contact Us