College of Integrated Science and Engineering - Industry Collaboration
CISE works with industry, faculty, and students to find opportunities to benefit industry and enhance the student experience.  We invite you to get to know our faculty and students by partnering with us through the new Industry Partners Program, internships, sponsored research, grants and scholarships.
CISE faculty currently collaborate with a wide range of private-sector partners, ranging from larger companies like Miller-Coors and SAIC to smaller, local businesses such as the Antares Group and a Bowl of Good restaurant.  Most of these collaborations focus on student involvement in addressing challenges that these companies face.  Our students benefit by being able to put their knowledge and skills to work on a real-world challenge, and our partners benefit from our students' strong academic preparation and their willingness to think creatively yet pragmatically.
For more information, please contact the department you are interested in collaborating with:
Computer Science
Sharon Simmons
540-568-4196
Integrated Science and Technology (including ISAT, Geographic Science, and Intelligence Analysis)
Jeff Tang
Interim Department Head
540-568-2740
Engineering
Kurt Paterson
Department Head
540-568-8110
College of Integrated Science and Engineering
Secondary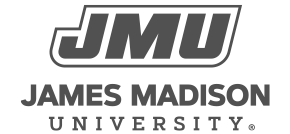 800 South Main Street
Harrisonburg, VA 22807
Contact Us