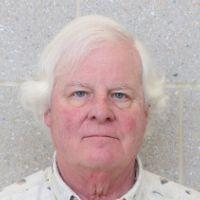 Research Description
For nearly thirty five years, atmospheric acid deposition (acid rain) projects have been the bulk of the Downey research lab. The most important work has been in mitigating acidity in streams and lakes to protect and enhance fisheries and other aquatic life. An example of this type work is the stream liming in the St. Mary's Wilderness in Augusta County, Virginia. Projects have also been done on the impacts of gypsy moth defoliation on stream water chemistry, the fate and analysis of herbicides and pesticides, aquatic water chemistry habitat information for amphibians and threatened and endangered species, fish otolith microchemistry, lake nutrient budgets and other environmentally oriented projects. Recently projects involving industrial hemp have been conducted.
Education
PhD in Analytical Chemistry, 1980, Louisiana State University, Baton Rouge, LA
BS in Chemistry, 1975, Madison College,

Madison, WI
Select Publications
D. M. Downey, Jens Peter Haradstadt and Sydney Fisher. "Water Chemistry of North Branch Simpson Creek and the Rich Hole Wilderness Fire," in Waldrop, Thomas A., ed. 2014. Proceedings: Wildland Fire in the Appalachians: Discussions Among Managers and Scientists. General Technical Report SRS-199. Asheville, NC: USDA Forest Service, Southern Research Station. 208 pages.
D. M. Downey, C. R. French and M. Odom, "Low Cost Limestone Treatment of Acid Sensitive Trout Streams in the Appalachian Mountains of Virginia," Water, Air and Soil Pollution, 77, 1-29 (1994).
K. M. Pyszka and D. M. Downey, "Effects of Atmospheric Acid Deposition Reduction on Water Chemistry of Three Virginia Trout Streams," Proceedings of the National Conference on Undergraduate Research 2017. UNCA, Asheville, NC, August, 2017.