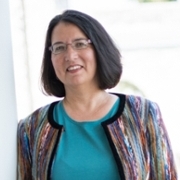 Education, Honors, Awards
Professor and Department Head of Chemistry, James Madison University (2014 to present)
ACS Fellow
Associate Professor, Texas State University (2003-2014)
Assistant Professor, Texas State University (1997-2003)
Postdoctoral Scholar, Texas A&M University (1995-1997)
Ph.D. University of Notre Dame (1996)
B.S. Trinity University (1989)
Research Interests
Enzymatic mechanisms of bacterial desulfurization of fossil fuels
Specificity of enzymes used in industrial synthesis reactions
Novel biodegradation pathways found in soil bacteria
Research Description
Research in the Watkins lab is focused on understanding the mechanism of bacterial desulfurization of fossil fuels. Thiophenic compounds, usually resistant to traditional desulfurization methods, are selectively desulfurized by bacterial systems containing the dsz genes. However, the expression levels of the gene, and the thermal stability, enzymatic rate and substrate selectivity of the enzymes involved limit the effectiveness of the system. Efforts to increase the effectiveness of this desulfurization method depend on a better understanding of the enzymes involved in the desulfurization process. Other areas of research include testing the ability of enzymes to modify monomers commonly used in polymer synthesis, and isolating and characterizing novel biodegradation enzymes from soil bacteria.
Selected Recent Publications
Thomas, G., Wilson, Z. and L. Watkins (2014) "STEM women of color: What's their story?" ASBMB Today, Jan. 2014 p. 31.
Watkins, L. M., (2013) "Metabolism Syllabus." Integrating Multiculturalism into the Curriculum: From Liberal Arts to the Sciences, S. Mayo and P. J. Larke, Eds., Peter Lang Publishing, New York, NY
Watkins, L. M., (2009) "Strengthening Inter-institutional Ties: Extending Research Partnerships to a Two-Year Campus." Broadening Participation in Undergraduate Research, M. Boyd and J. Wesemann, Eds., Council of Undergraduate Research, Washington, D.C.
Watkins, L. M., Rodriguez, R., Schneider, D., Broderick, R.*, Cruz, M.*, and G. Mrachko, (2003) "Purification and characterization of the aromatic desulfinase, 2-(2'-hydroxyphenyl)benzenesulfinate desulfinase," Arch Biochem Biophys, 415 14-23.
Rudzinski, W. E., Aminabhavi, T. M., Sassman, S., and L.M. Watkins, (2000) "Isolation and Characterization of the Saturate and Aromatic Fractions of a Maya Crude Oil," Energy Fuels 14, 839-844.