Dr. Muhammad Kamruzzaman Mozumder, Visiting Fulbright Scholar
December 1, 2021
Dr. Muhammad Kamruzzaman Mozumder is a Professor of Clinical Psychology at the University of Dhaka, Bangladesh. He is also serving as the treasurer of the Bangladesh Clinical Psychology Society. Currently, he is working at the graduate Psychology Department of JMU, as a Visiting Fulbright Scholar, a program sponsored by the US Department of State.
After earning B.Sc. (Hons.) in Psychology and M.Sc. & M.Phil. in Clinical Psychology from the University of Dhaka, he received Ph.D. degree from Monash University for his research titled 'Cognitive Determinants of Racial Prejudices'. He received a Commonwealth Professional Fellowship in 2017 and worked in the East London NHS,  UK to learn Systemic and Family Therapy. Along with active teaching and clinical career, he has published articles in different academic journals and presented papers at conferences at home and abroad. Dr. Mozumder's area of work includes general mental health, parenting, HIV/AIDS counseling, injecting drug use, LGBT mental health, refugee mental health, tool construction, qualitative research, indigenization, and resource development in research and clinical service.
As a clinician, Dr. Mozumder works mostly with adult mental health problems using cognitive behavior therapy, dialectical behavior therapy, narrative therapy, and systemic therapy approaches. At different times, he also served as a consultant for local and international organizations including the Ministry of Women and Children Affairs (BD), World Health Organization (WHO, SEARO), International Organization for Migration (IOM), United Nations Development Programme (UNDP), Family Health International (BD), CARE (BD), Save the Children (BD), SAJIDA Foundation (BD), ALANDA Solutions for Healthier World (Norway), and Health Equity Initiatives (Malaysia). His most recent works involved, human resource development for mental health service delivery at the Rohingya refugee camp context in Bangladesh (with IOM); stress and burnout management program for UN staffs working with Refugee (with IOM) and the general population (with UNDP); updating national guideline for oral substitution therapy (with SCI); and need assessment and feasibility study for setting up functional rehabilitation service in Bangladesh (with SAJIDA foundation).   
Center for Faculty Innovation
Rose Library
MSC 4603
1251 Carrier Drive
Room 5101
Harrisonburg, Virginia 22807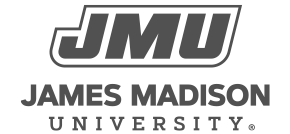 800 South Main Street
Harrisonburg, VA 22807
Contact Us