CFI: Faculty Welcome Accessibility and Logistics
October 9, 2019
The CFI is committed to fostering programming that is welcoming, accessible and inclusive to all attendees. Please reach out to us at cfi@jmu.edu or (568-4846) with any considerations (e.g., disability, wellness, cultural, dietary, etc.) you want us to know about. We've already planned for the following during Faculty Welcome:
Faculty Welcome Agenda in Brief
Monday, August 19, 2019 | 8:15 AM-4:45 PM

Registration, resource fair, and casual breakfast | 8:15-9:00 | Festival Conference & Student Center
Welcome to James Madison University I 9:00-9:55 | Festival Ballroom A
Break | 9:55-10:10
Concurrent Workshops & Roundtables | 10:10-11:25 | Festival Conference Rooms
Networking Lunch and Campus Resources Fair | 11:30-12:45 | Festival Lower Drum
Concurrent Workshops & Roundtables | 12:45-2:00 | Festival conference rooms
Break in Rose Library | 2:00-2:30 | Rose Lobby
Rose Library Open Houses | 2:35-3:40 | various
Resources for Student Success and Closing Reception | 3:45-4:45 | Rose Library 3rd floor Flex space
Accessibility
Both the Festival Center and Rose Library have accessible entrances with ramps and/or power assist doors. Both buildings have interior elevators and zero-clearance classroom entrances. Both buildings have handicapped accessible restrooms.
A sign language interpreter will be present the Welcome program in the Festival Ballroom A. There will be preferred seating for the hearing impaired near the interpreter.
In the Festival Ballroom A there will be a preferred seating table for symposium attendees who need, or prefer, to be located close to the entrance and exit.
An elevator is located in the foyer adjacent to the Allegheny room. Please see a CFI staff member for assistance locating the elevator.
Large print program booklets are available, upon request, at the registration desk.
Directions
Festival and Rose are adjacent buildings on the east or Skyline side of JMU's campus. Use JMU's interactive map or the links below.
Festival Conference and Student Center: 1301 Carrier Drive, Harrisonburg, VA 22807
Rose Library: 1251 Carrier Drive, Harrisonburg, VA 22807
Parking
Parking will be available in C12 lot, D3 lot, and the East Campus Parking Deck between the hours of 8:00 AM and 5:00 PM on August 19, 2019. No parking permits will be necessary in lots C12 lot, D3 lot, and the East Campus Parking Deck. Note that regular enforcement will continue in other parking lots, and guests may receive parking citations if parked in restricted lots. Guests are prohibited from parking in specialty spaces such as Service Vehicle spaces, handicap spaces without proper permit, or expired timed spaces. They are also prohibited from parking in Fire Lanes.
Dietary
The CFI appreciates that one's diet reflects cultural and religious preferences, as well as personal needs (e.g., gluten-free, vegan). To that end, today's meals will feature fresh and simple options that will labeled with common preferences and requests.
Gender-Inclusivity
Symposium attendees are asked to use others' gender pronouns and are invited to write their pronouns on the conference nametag.
Both the Festival Center and Rose Library have gender neutral restrooms available.
Work Life Mindfulness
A private lactation room is available at Festival Conference Room 5 and Rose 5119 for nursing mothers and their partners. We regret that we are unable to provide a room with a handwash station. Both rooms are quiet, and lockable with available outlets and big comfy chairs. 
Both Festival and Rose Library feature open areas wherein symposium attendees can break from conference programming to attend to other needs. 
For those seeking an opportunity for exercise or fresh air, Centennial park is a green space located between Festival and Rose Library. There are also outdoor tables and chairs outside the Festival's lower level. Please visit the registration desk for directions. 
Conference check-in
Please come by the information desk outside Festival Ballrooms A & B to check-in and pickup your nametag. CFI staff will be there to answer questions and assist you.
Guest WiFi access
Log-in information will be supplied at the information desk outside Festival Ballrooms A & B.
Center for Faculty Innovation
Rose Library
MSC 4603
1251 Carrier Drive
Room 5101
Harrisonburg, Virginia 22807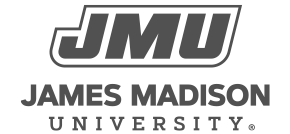 800 South Main Street
Harrisonburg, VA 22807
Contact Us