October 10, 2019
When referring to a resource (js, css or other), let's use protocol-relative links. Don't include the "http:" or "https:". That way we can build pages that work for either HTTP or HTTPS without introducing a mixed content vulnerability.
For example, this line:
<script src="http://www.jmu.edu/web_ssi/jquery/1.6/min.js" type="text/javascript"></script>
Should be written like this:
<script src="//www.jmu.edu/web_ssi/jquery/1.6/min.js" type="text/javascript"></script>
Or if the resource is in Cascade, like this:
<script src="/web_ssi/jquery/1.6/min.js" type="text/javascript"></script>
Here is a blog article explaining mixed content in ie8.
University Communications and Marketing
Ice House
MSC 3608
127 W. Bruce Street
Room 412
Harrisonburg, Virginia 22807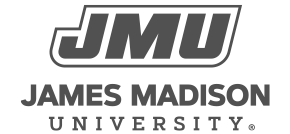 800 South Main Street
Harrisonburg, VA 22807
Contact Us