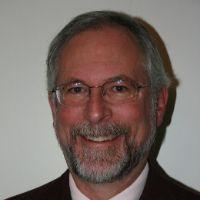 Research Description
We use tissue culture and cryopreservation for preserving and propagating members of rare and endangered species. Germplasm conservation is an important part of protecting biodiversity. We also measure the antioxidant content of plant-derived foods and beverages.  Antioxidants are important in the maintenance of good health and as protection against cancer and a variety of human diseases.
Courses
Contemporary Biology (GBIO 103)

Trelawny Learning Community Seminar (BIO 201)

Human Uses of Plants (BIO 364)

Laboratory in Human Uses of Plants (BIO 365)

Plants and Environment (BIO 366)

Plant Cell and Tissue Culture (BIO 460/560).
Education
PhD in Forestry and Environmental Studies, 1984, Yale University
MS in Forestry, 1978, The Ohio State University
BS in Forestry, 1972, North Carolina State University
Select Publications
Renfroe, Michael H. (2015) "Status of Plants in Virginia," Virginia Journal of Science: Vol. 66 : No. 3 , Article 1. DOI: 10.25778/gc3e-ya06.
R.R. Murphy, M.H. Renfroe, P.B. Brevard, R.E. Lee and J.W. Gloeckner. 2009. Cooking does not decrease hydrophilic antioxidant capacity of wild blueberries. Int. J. Food Sciences and Nutrition 60(S2):88-98.
Jamison, J.A. and M.H. Renfroe. 1998. Micropropagation of Betula uber (Ashe) Fernald. In Vitro Cellular and Developmental Biology-Plant 34:147-151.