Healing, Changing, Leading, Discovering - Be the Change
You are in the main content
Join Us to Be the Change! Sign up for updates, search for activities and events, subscribe to Madison, see how Madison people are... Read More


Margo Deihl ('16)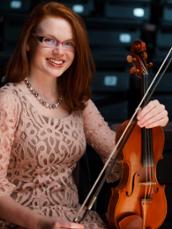 Honors student Margo Deihl ('16) says opportunity has defined her Madison Experience. Read more >
James Madison University's Be the Change Blog:
Who among us hasn't wished to find a treasure—buried or otherwise? The allure of opening up a seaweed-encrusted trunk filled... ...
Read More
Correcting history
Tue, 16 Feb 2016 6:10 p.m.
History sometimes takes a beating. News outlets report it carelessly. Partisans skew it for their own benefit. Entertainers corrupt it... ...
Read More
An honor for Elizabeth's grandfather
Tue, 15 Dec 2015 4:33 p.m.
When Elizabeth ('58) and Charles Seaver decided to endow a scholarship in her grandfather's memory, it was to honor a man Elizabeth... ...
Read More