November 7, 2019
The JMU Summer Art Program inspires students to create, perform, understand and appreciate the arts in their lives, their community and in the world. 

Students will learn how images have been used to communicate important ideas, thoughts and feelings throughout history and into contemporary times.

The lessons demonstrate that education in the arts is fundamental to language acquisition, creative thinking and an educated imagination.
The JMU Summer Art Education Program provides exciting courses for children ages 6-17.  Certfied art educators and JMU faculty will guide students through an intensive 5 day course, providing a solid foundation for creation.  Each week will end with an exhibit/reception on Friday evening.
To learn more and to register, click HERE.
For more information, contact Dr. Karin Tollefson-Hall, Coordinator, JMU Summer Art Program at tollefkl@jmu.edu, 540.568.4304
Art, Design and Art History
Duke Hall
MSC 7101
820 S. Main
Harrisonburg, Virginia 22807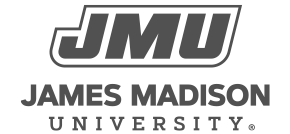 800 South Main Street
Harrisonburg, VA 22807
Contact Us