B.F.A. ART STUDIO: SCULPTURE
OVERVIEW
The Sculpture Department at James Madison University encourages an experimental and interdisciplinary approach to art making. Our curriculum synthesizes a commitment to traditional mediums, emphasizing the interplay between concept, material, and content.

Students are encouraged to take risks while developing ideas based on individual, historical, and theoretical perspectives.

Faculty work closely with students discussing the ideas and attitudes emerging in their work and its relationship to recent developments in contemporary art.

It is our belief that making art generates productive thinking and promotes new understandings of the environment we live in. It is our goal to graduate students who are skilled both technically and conceptually, and are truly engaged with the world.
For more information, 
please contact: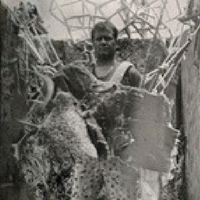 Greg Stewart
 Sculpture Head
 e-mail: stewargk@jmu.edu
 Phone: 540.568.6816
FACILITIES
The Sculpture area at JMU occupies the first floor of the new Studio Center. Facilities include a fully equipped foundry, a metal fabrication shop, a newly equipped woodshop, and a general sculpture studio workspace, including foyer and lobby space for presentation of student work. The sculpture studio is in direct proximity to many material resources, including a major hardware store and lumberyard.