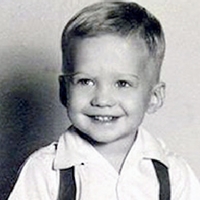 Education
M.F.A. (Printmaking), University of Nebraska-Lincoln
B.F.A. (Printmaking), Kansas State University
Areas of Expertise
Head of the JMU printmaking program since 1976, McCaslin works primarily on paper in various printmaking, drawing and painting media teaching courses in lithography, intaglio, screenprint and relief printing.
Professional Affiliations
Southern Graphics Council
Service
McCaslin has been coordinator for the Annual JMU Traveling Student Print Show since 1980.
Grants
Faculty Educational Leave from JMU in 1998 for "Reevaluating the History, Technique and Relevance of Gouache Today"
Faculty Research Grant, "Evaluating Potential Health Benefits and Aesthetic Considerations in the Use of Ferric Chloride for Intaglio Printmaking," 1998
Faculty Research Grant, "Assessing Potential Health Risks and Aesthetic Tradeoffs in Substituting Water Soluble for Cellulose Based Screenprinting Inks," 1991
Supplementary Grant for Faculty Research, "Adapting Positive Working Platemaking Techniques, for Limited Editions," 1985-1986
Faculty Research Grant, "The Book as a Visual Art Form," 1984-1985
Publication Grant, "Art for the Page, Franklin Furnace Flue," 1982
Supplementary Grant for Faculty Research, "The Potential Application of Commercial Color, Process Printing Techniques for Use in the Fine Arts," 1981-1982
Supplementary Grant for Faculty Research, "Photoengraving on Nonferrous Metals," 1977-1978
Exhibitions
20/20 Vision: The Art of Printmaking, Where Creativity and Technology Collide, Augusta State University, Ga.
Colorprint U.S.A.: Spanning the States in '98
Solo Exhibition, 1912 Gallery, Emory and Henry College, Emory, Va.
Solo Exhibition, Hollins College, Roanoke, Va.
Solo Exhibition, Northern State College, Aberdeen, S.D.
Exhibition 280: Works on Walls, Huntington Museum of Art, Huntington, W.Va.
Recent American Works on Paper, Second Street Gallery, Charlottesville, Va.
20th National Works on Paper Exhibition, Minot State University, Minot, N.D.
Davidson National Print and Drawing Competition, Davidson College, Davidson, N.C.
Appalachian National Drawing Competition, Appalachian State University, Boone, N.C.