Mark Dowdy is a 2014 Harrisonburg transplant who now feels like a local. He was attracted to the area by the local food culture, the biking accessibility and the arts. Biking is and always has been his only form of transport to work.

Technology has been a part of his life from early on, from learning how to type on a monochrome dual 5 ¼" floppy drive Epson computer in the early 90's, all the way to his current career as tech support. He loves working with his hands. He put together a home lighting system from open source software that can be controlled via a smartphone. A VW Jetta sits in his garage and he is slowly working toward converting it to run on vegetable oil.

He also spends many hours on stage and on ladders involved in theater productions in the area. He's performed roles in Valley Playhouse productions such as The Fantastiks, Little Shop of Horrors, and Annie. He has designed lights for several shows including Annie, and designed sound for Diary of Anne Frank and Peter Pan.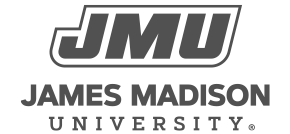 800 South Main Street
Harrisonburg, VA 22807
Contact Us