Erin Cassidy: Art History / Art
Year Graduated
2000
Major/Minor
Art History / Art
Noteworthy campus achievement 
Sawhill Gallery intern University of London Study Abroad Program
What are you up to now?
'm a calligrapher. Calligraphy has had a resurgence in recent years and I'm very excited about it. More business for me! Unfortunately, I can't make a living doing just calligraphy. I worked in Government Relations at a defense corporation for ten years and now work as Chief of Staff to a military general.
How does your art major/minor inform your career?
I got into web design at the defense corporation so they paid for me to go back to school to obtain a graphic design certificate. I use the Adobe Creative Suite all the time in my personal and professional life. It's a skill that not everybody has and gives you a one up on others in the working world!  
What are some of the most valuable skills you gained from the School of Art, Design and Art History?
Writing and research skills, they translate into any work environment.
What is your advice for JMU students knowing what you know now?
I could not have majored in anything else. I went through stages of, why did I ever major in art history? I should have majored in business, political science or journalism. Art and creativity is a bug that won't go away if that's what truly makes you tick. You'll find a way to incorporate it into your life. I do suggest going to graduate school shortly after graduating if working in a museum is what you truly want to do; start your path early in that regard. If you can study abroad, do so. My art history classes fit right in with the curriculum so I was able to graduate on time. It is the best thing I have ever done in my life, I think about it all the time.  
Website/ Blog
@peonyandplumecalligraphy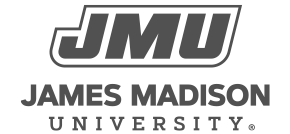 800 South Main Street
Harrisonburg, VA 22807
Contact Us