ART EDUCATION, FIRST YEAR ADVISING
October 22, 2019
ART EDUCATION LICENSURE
All first year majors in SADAH are eligible to add the Art Education Licensure to their degree.          
Students should begin taking art education courses by the second semester of their sophomore year, though juniors and seniors are welcome to apply. The Art Education Licensure can be completed by all SADAH majors.
Choosing teacher pre-K-12 licensure is a valuable addition to your art, design or art history major. 
To start the licensure in your first year, meet with the art education area coordinator to be added to the waiting list and have the coordinator added as your advisor.    
                                                           
During your first year and the first semester of your sophomore year, follow the recommended  courses for your major and complete your General Education courses. http://www.jmu.edu/gened/about/GeneralEducationPlannerFINAL.pdf

Note:
For General Education-Cluster 5 take PSYC 160: Life Span Human Development.
http://www.jmu.edu/gened/about/GeneralEducationPlannerFINAL.pdf
Art, Design and Art History
Duke Hall
MSC 7101
820 S. Main
Harrisonburg, Virginia 22807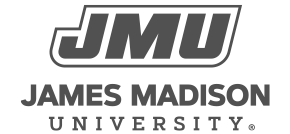 800 South Main Street
Harrisonburg, VA 22807
Contact Us