January 20, 2021
Madison Advisor 
University Advising publishes the Madison Advisor, a semi-regular newsletter with information for undergraduate academic advisors at JMU.  Members of the newsletter steering committee include Anna Lynn Bell, University Advising; Annick Dupal, SCOM; Kristin Knapp, WRTC; and Jennifer Litwiller, Career and Academic Planning.  Newsletter suggestions can be sent to Kristin Knapp at knappkl@jmu.edu.   
Current Edition
September 2016
NEW Electronic Transfer Credit Appeal for General Education Credit!
Thanks to the hard work of the GenEd program, the Registrar's office, and IT, new transfer students can now appeal, via MyMadison, those transfer courses for which they received JMU elective credit but appear to be similar to a GenEd course. Students were informed of the new process during the first week of classes.  This has streamlined the appeal process so it is much more efficient and effective.
Courses taken through the Virginia Community Colleges System (VCCS) cannot be appealed as equivalencies for VCCS courses have already been wstablished. 
The process in a nutshell: 
Students initiate the appeal process via their MyMadison Student Center drop down menu
The course must be selected from those already posted to their transfer credit report
Students are instructed to include information about the course and upload the course syllabus as a PDF
Meet the Newest Students at JMU
This year JMU extends a warm welcome to 4,525* first-year students and 1,118* transfer students. This exceptional group of students comes to us from 38 states and 35 countries. 
Here is a look at some interesting facts about the class of 2020.
Please join us in welcoming the newest members of the JMU student body!
*These numbers were gathered prior to the official count by The Office of Institutional Research and may vary slightly. 
Previous Editions
University Advising
Roop Hall
MSC 1024
60 Bluestone Drive
Room 200
Harrisonburg, Virginia 22807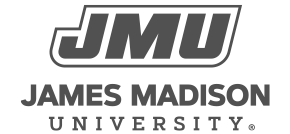 800 South Main Street
Harrisonburg, VA 22807
Contact Us