Sustainable Food Production at Clagett Farm
Focus on: Hunger and Environment
Description:
This trip is about digging into food justice.
You will have the opportunity to do service at Clagett Farm which strives to operate sustainably both environmentally and economically. A main part of the farm is their community supported agriculture program which partners with the Capital Area Food bank to provide locally grown foods to low income communities. You will learn more about Clagett Farm and help out with harvesting, weeding, and tree pruning.
Service will take place both on Saturday and Sunday morning meaning you will depart Friday late afternoon and return Sunday evening.
Location: Upper Marlboro, MD
Leaders: TBD
Cost: $25
What type of travel will this break use? Domestic Driving
What kind of break is this? Weekend Break
Departure Date: 09-19-2014
Return Date: 09-21-2014
What agency will you be working with? Clagett Farm
Currently Offered?: No
Alternative Break Program
Hours of Operation:
Monday-Friday 8am-5pm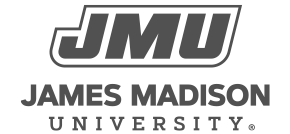 800 South Main Street
Harrisonburg, VA 22807
Contact Us