Focus on: Community Wellness- Human Trafficking
Description:
"Slavery did not end after the Civil War. Sex Trafficking continues to be the third largest international crime committed and it is estimated that there are hundreds of thousands who are currently being exploited in the United States. Join this trip with the Medici Project to further explore the varying factors of prevention and treating those who are stuck in the sex trafficking system.
By completing ""service with dignity"" we will work alongside community members, at free medical clinics, women's shelters, homeless shelters, and other organizations in Atlanta, Georgia. If you are looking for an impactful service experience in the heart of an urban jungle, then we have the perfect trip for you!"
Location: Atlanta, GA
Leaders: Freddy Carranza and Kristina Rubio
Cost: $300
What type of travel will this break use? Domestic Driving
What kind of break is this? Spring Break
Departure Date: 03-07-2015
Return Date: 03-14-2015
What agency will you be working with? Medici Project
Currently Offered?: Yes
Alternative Break Program
Hours of Operation:
Monday-Friday 8am-5pm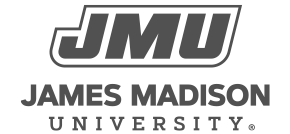 800 South Main Street
Harrisonburg, VA 22807
Contact Us