Focus on: Disability Awareness
Description:
LIFESPAN is a community that debunks the narrative of disabilities. Here you will find people with and without disabilities side by side working together. LIFESPAN is a community focuses on valuing strength and ability not our deficits.
We will have the opportunity of working with their two programs. We will be able to work with their Education Program, in which we will read to children during circle time, help out during lunch time or other classroom needs. We also will work with their Enrichment Program, in which we will be working with day programs for adults, such as painting, and outdoor nature care. We are so excited to be working side such an intentional community for a week, join us in this experience.
Location: Charlotte, NC
Leaders: Becky Rosen and Sam Shepherd
Cost: $300
What type of travel will this break use? Domestic Driving
What kind of break is this? Spring Break
Departure Date: 03-05-2016
Return Date: 03-12-2016
What agency will you be working with? LIFESPAN
Currently Offered?: No
Alternative Break Program
Hours of Operation:
Monday-Friday 8am-5pm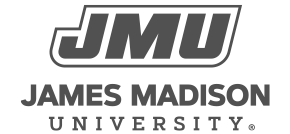 800 South Main Street
Harrisonburg, VA 22807
Contact Us