Focus on: Focus on Health
Description: Our trip will focus primarily on developmentally disabled adults with the potential for working with younger kids. Throughout the trip we will work on programming, facility upkeep, and we will get to learn more about them and how to best serve individuals who are developmentally disabled!

We will leave LifeSpan with a better understanding of these individuals, ourselves and our society. There is a prominent physical and emotional component of our trip, as we will see the impact that we have on this wonderful organization, and feel the difference it makes in us.
Location: Charlotte, North Carolina
Leaders: Stephanie Pankewicz, Justin Tarbell
Cost: $
What type of travel will this break use? Domestic Driving
What kind of break is this? Spring Break
Departure Date: 03-07-2015
Return Date: 03-14-2015
What agency will you be working with? LifeSpan
Currently Offered?: No
Alternative Break Program
Hours of Operation:
Monday-Friday 8am-5pm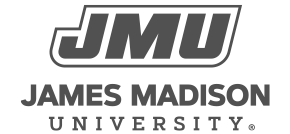 800 South Main Street
Harrisonburg, VA 22807
Contact Us