Focus on: Youth and Resettlement
Description:
Come and learn with us! The East Coast Migrant Head Start Program is committed to helping the children of seasonal and migrant farmworkers, ages birth to five years old, get the education and other services they need in order to be the most successful they can be.
In addition to providing Early Childhood Education, ECMHSP offers Family, Health, Disability, and Transportation services to families. Each center is closely partnered with local departments in order to match families with the services they need. We hope to help out in the centers of the West Florida area both in and outside the classroom. On our break we will be given the opportunity to interact with these children and gain an insight into their education, as well as how they and their families, like so many other migrant workers, adjust and resettle in the U.S.
Location: Lakeland, FL
Leaders: Krista Introcaso and Raiy Pattinson
Cost: $300
What type of travel will this break use? Domestic Driving
What kind of break is this? Spring Break
Departure Date: 03-05-2016
Return Date: 03-12-2016
What agency will you be working with? Head Start
Currently Offered?: No
Alternative Break Program
Hours of Operation:
Monday-Friday 8am-5pm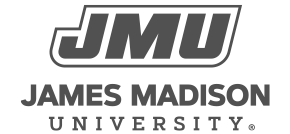 800 South Main Street
Harrisonburg, VA 22807
Contact Us