Focus on: Resettlement
Description:
On this particular experience, our focus is on resettlement for previously incarcerated individuals. We will be supporting Dismas House, an organization which helps individuals transition back into society after being incarcerated. Dismas House provides support for the residents to reach their goals through education, housing, counseling, and food resources in a loving and supportive setting. We will have the opportunity to work as a group renovating rooms, painting, landscaping, and assisting with meals for the residents. We will also work with the agency to make items for sale such as jewelry and different carpentry projects.
While in South Bend we will spend our free time becoming acquainted with the area by experiencing local activities and touring Notre Dame's beautiful campus.
Location: South Bend, IN
Leaders: Jaimie Mulligan and Samantha Shepard
Cost: $300
What type of travel will this break use? Domestic Driving
What kind of break is this? Winter Break
Departure Date: 01-02-2016
Return Date: 01-09-2016
What agency will you be working with? Dismas House
Currently Offered?: No
Alternative Break Program
Hours of Operation:
Monday-Friday 8am-5pm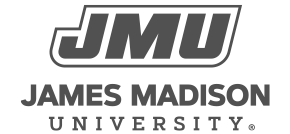 800 South Main Street
Harrisonburg, VA 22807
Contact Us