Whitten Maher Memorial Scholarship Submission Requirements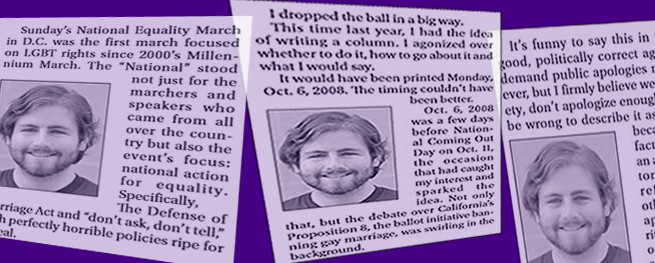 How to Submit Your Work
The Whitten Maher Memorial Scholarship for Writing and Design is open to all returning full- or part-time James Madison University undergraduate students in all academic disciplines.*
The Whitten Maher Memorial Scholarship invites written- and design-based submissions produced for academic and/or non-academic purposes. Your submission must engage one or more of the following concerns:
educate audiences through a civic purpose,
promote empathy rather than derision, and/or
seek to encourage populations who feel unrecognized or misunderstood
Include a cover letter as part of your submission, remembering to offer contact information, your year in school and major, and—where applicable—the course/professor or organization for which you created your submission. Your cover letter should help readers to understand how your submission engages the scholarship criteria and reflects the spirit of Whitten Maher.
The work featured on this site—Maher's efforts as a writer and designer for the Breeze and articles and essays by past scholarship recipients—may serve as models for your submission; we also invite submissions that explore emerging 21st century writing-design relationships.
Send your submission to whittenmaher@jmu.edu. You can attach your submission as a .doc or .pdf file, a video file, a link to online material, or you can use other accessible formats. Please attach your cover letter in a separate .doc or .pdf file.
***
2017-2018 Whitten Maher Memorial Scholarship for Writing and Design
EXTENDED
SUBMISSION DEADLINE
FEBRUARY 12, 2018
***
* The Whitten Maher Memorial Scholarship is open to all current JMU undergraduate students who will remain enrolled as JMU undergraduate students in the following Fall semester (when the scholarship will be applied to tuition). Scholarship recipients will receive an amount not less than $1,000. The WMMS Selection Committee can consider only one piece from any student in any academic year.
* Scholarship recipients are announced in early April and are honored at an awards ceremony later in the Spring semester.
* Questions? Direct inquiries to WMMS committee chair Kevin Jefferson (jefferkx@jmu.edu).