You are in the main content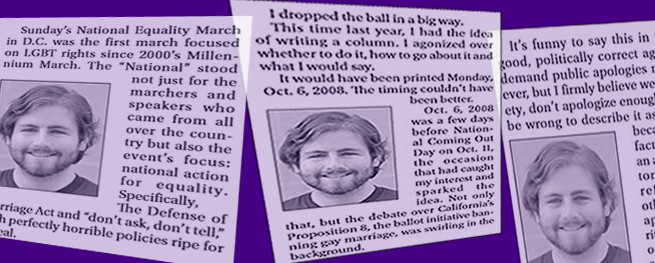 Whitten Maher in Print
"Whitten Maher was a student, writer, and artist with a prescient understanding of the power of communication."

Whitten Maher wrote for James Madison University's student newspaper, The Breeze, from 2007-2010, serving as the paper's Opinion Editor and Design Editor from 2008-2010.

The articles below, culled from Maher's regular "Gadfly" opinion column, demonstrate his commitment to good writing and effective design as they reflect his work to educate and respectfully engage audiences, promote empathy rather than derision, and encourage populations who feel unrecognized or misunderstood.