You are in the main content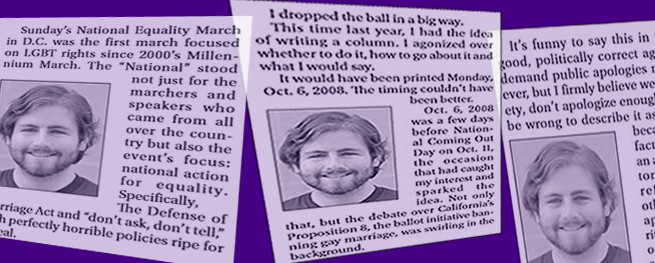 Submission Requirements and Deadlines
The Whitten Maher Memorial Scholarship for Writing and Design is open to all full- or part-time JMU undergraduate students across all academic disciplines.
Students must be currently enrolled in either full- or part-time undergraduate studies at James Madison University, and must continue to be enrolled at JMU the following Fall semester (when the scholarship will be applied to tuition). Writings and designs produced for non-academic purposes are eligible for consideration.
The Whitten Maher Memorial Scholarship invites outstanding written composition and/or design submissions that do at least one of the following:
· educate audiences through a civic purpose,
· promote empathy rather than derision, and
· seek to encourage populations who feel unrecognized or misunderstood
Each submission should be accompanied by a cover letter that provides contact information, a context for understanding how the submission meets the scholarship criteria, and a sense of how the submission has been shaped for a real public audience.
Students should send submissions (as PDF documents, videos, or links to online material) and cover letters (as PDFs) to Kevin Jefferson (jefferkx@jmu.edu) by March 2, 2015.
The Whitten Maher Memorial Scholarship selection committee, coordinated by WRTC, is composed of faculty from a number of JMU disciplines. The scholarship winner will be announced in early April each year. The committee is not obligated to make an award in any given year. Past Whitten Maher Memorial Scholarship winners are not eligible for consideration. Please direct any inquiries to Kevin Jefferson.