You are in the main content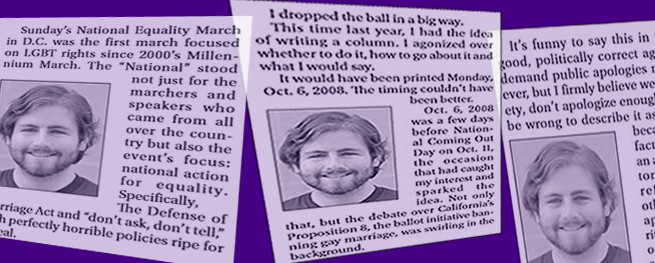 Whitten Maher Memorial Scholarship Recipients
2014
Victoria Price
I was raised in the double-stoplight town of Elkton, Virginia, and my small-town upbringing and curiosity about people remain with me. Traveling to the Dominican Republic (DR) and observing the individuals there sharpened my understanding of suffering and the value of human rights. This understanding has altered the way I envision my own future as well as that of the bigger world to which I belong. I hope that my writing and involvement will help others build their own connections to our local and global neighbors. I plan to earn my master's degree in Writing, Rhetoric and Technical Communication at JMU and then attend law school to become a legal advocate.
The narrative piece I submitted to the Whitten Maher Memorial Scholarship competition was inspired by my continued involvement in the campaign for quality life in the Dominican Republic. My involvement began almost two years ago when I signed up for a two-semester seminar in global studies and service in the Dominican Republic. I was so inspired by the teachers and advocates I encountered, and their use of democratic avenues to fight for the right to adequate education that I returned a second time and became involved in a human rights campaign. I spoke with Haitian migrant workers and Dominican citizens of Haitian descent about their substandard and inhumane living conditions. Government legislation left thousands of people stateless on the island of La Hispaniola, rendering the DR a failed state. I wrote about the injustices that I encountered because narratives take root in the human conscience to then surface as action and change.
Corey Matthew Tierney
Originally from Winchester, Virginia, I am a senior Media Arts & Design major with a minor in Writing, Rhetoric and Technical Communication. Two of my biggest passions are community service and journalism, and I'm thrilled to have been able to practice (and merge) them every day here at JMU. As a Co-President of Sigma Alpha Lambda, an organization that values local community service, academic achievement, and leadership, I try my hardest to help those who are underrepresented or marginalized. As the Opinion Editor of The Breeze (a position that Whitten himself once held) and Editor-in-Chief of Port & Main Magazine, I strive for this same advocacy through writing and design. It has been so rewarding to print pieces on issues like LGBTQ rights, women's rights, inclusion, assault prevention, diversity, and privilege. I'm hoping that my work has sparked at least a little bit of discussion here on campus and inspired others to speak up and fight for equality.
My submission to the Whitten Maher Memorial Scholarship competition included both a written opinion piece and a newspaper page design. My layout featured an op-ed by Jacqueline Horton, a JMU student who in 2014 started the Minorities at Madison campaign to raise awareness about cases of racism and the lack of diversity on campus. I also wrote a piece on the positive impact of George Mason University's gender-neutral dorm, a spectacular step forward for the transgender community and their fight for LGBTQ rights. Both pieces encourage empathy by placing the reader in the shoes of those affected and call on JMU to implement changes that make the university more inclusive and accepting of minorities. Finally, they are examples of writing that reaches out to minorities, much in the way Whitten did when he was with us.