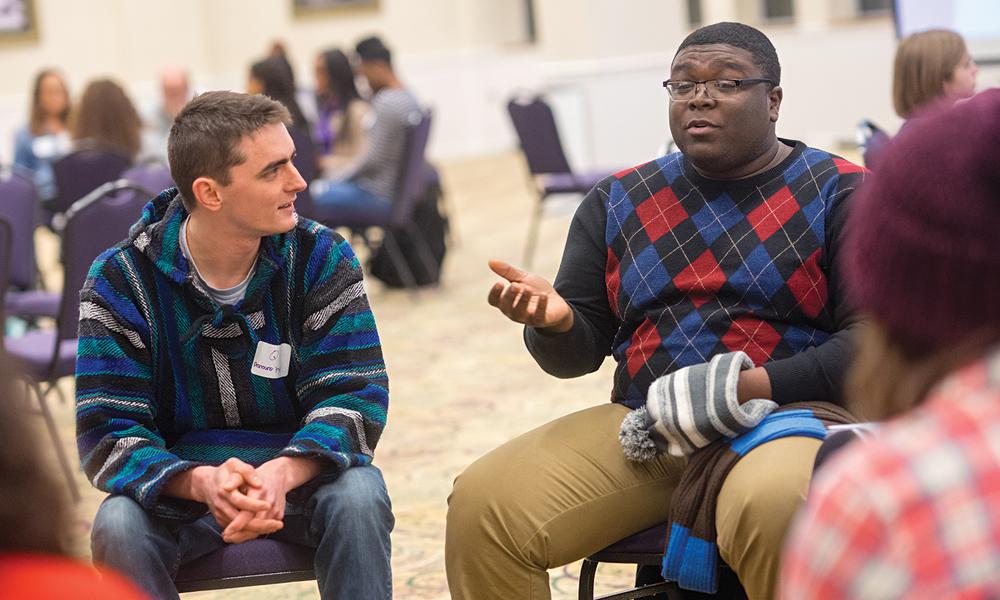 Civic 10dencies is a new series of workshops facilitated and organized by the James Madison Center for Civic Engagement and Dukes Vote with goals of building civic and democratic capacity, knowledge, skills, values and dispositions.
What are your civic 10dencies and how can you develop them?
Civic 10dencies Stands For:
Civic 10dencies '18-'19 Workshop Descriptions and Schedule
All workshops start at 5:30 pm. Free Benny's Pizza!
RSVP for Civic 10dencies here or above.
2018-2019 Civic 10dencies Workshops
September 6: Voter Registration, Education and Mobilization, @ 5:30 pm, Student Success Center 1075 (next to Dunkin Donuts)
Learn from Harrisonburg Director of Elections and Electoral Board Members, student organizations and political party representatives about how to register to vote and how to organize a voter registration, education and get-out-the vote drive.
October 18: Why Civic Engagement? @ 12:30-2 pm, Madison Union 405

Learn what constitutes a need for political or civic action. We'll talk about issues you care about; how to identify the root causes and effects of a problem or issue; how to analyze contemporary and relevant problems or issues through public policy; and examine the role of government and civic institutions in a specific case study.
November 6: Election Day! Organize a walk to the polls with roommates, friends or colleagues and vote together!
Election Party, 7-10 pm, Madison Union Ballroom
December 6: Beyond the Ballot: Levers for influencing politics, @5:30 pm Student Success Center 3202
Learn about local, state and national political processes and institutions and where it might be most effective to engage on an issue you care about.
January 17 (in conjunction with MLK week): Organizing and advocating for social change @ 5:30 pm Student Success Center 1075 (next to Dunkin Donuts)
Join us for discussions about social movements and planning on how to organize, advocate and partner to create social change.
February 7: Civic, Information and Web Literacy, @ 5:30 pm, Location TBD
Learn how to be a student fact checker, evaluate evaluate claims found in online sources, use practices and tools native to the web (such as wikis, tags, links, and annotations) to marshal evidence, enable analysis, and reach at least tentative judgments about the claims in online news sources.
February 21: Harnessing Media and Technology for Civic Action and Innovation @ 5:30 pm Rose Library (East Campus), Room 5211
In this workshop we'll focus on how to use media and technology for connective action. We will focus on strategies to tell our stories, to communicate about and advocate for the issues we care about, and to connect people and communities with each other and with civic and political opinion leaders.
March 21: Becoming a Civic Leader, @ 5:30 pm, Festival Alleghany Room
What kind of civic leader are you or do you want to become? Join us for an overview and discussions of different types of political and civic leadership and the skills required. We'll also plan out ways to practice civic leadership at JMU and in our community.
April 4: Developing a Civic Action Plan @ 5:30 pm, Carrier Library, Room 301
In this final workshop for the academic year, we'll put all the pieces of the puzzle together. After reviewing components of what goes into a civic action plan, together we'll work to design and plan implementation for the issue you care about.
TBD: Facilitating Tough Political Conversations.
Learn how to engage in constructive dialogue on potentially divisive political issues.
RSVP for Civic 10dencies here.