You are in the main content
JMU students are tomorrow's leaders
The world today requires the best minds we can muster. And those top minds will be better equipped for the world with the distinctive education only JMU can offer.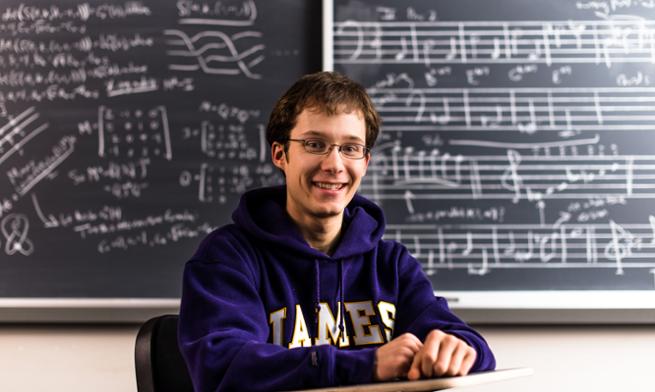 Please click here to contact our giving officers, who would be honored to assist you in crafting an endowed gift that satisfies your needs and enables students to take full advantage of the Madison Experience.Your endowed gift for merit and need-based scholarships and student experiences will help JMU recruit top academic performers and enable them to take full advantage of the Madison Experience when they are here.
You can help students by underwriting JMU's engaged learning experiences;like undergraduate research, community service-learning, study abroad, internships, high-impact learning, athletics, intramurals, extra-curricular experiences and other many other opportunities that might interest you.
Your endowed gift toward merit scholarships can help prevent bright students from slipping away to other colleges and universities that offer generous scholarship packages, but which might not instill those same engaged values in their graduates.
For so many students today, an uncertain economy means Madison is unfortunately out of reach without scholarship support. Your endowed scholarship gift can help offset the prospect of student debt, which often leads students to choose colleges that can offer them the scholarship and financial aid packages that JMU cannot provide.
Your gift of an endowed scholarship can help hopeful Dukes who have set their sights on JMU's stellar academic offerings from turning elsewhere.
Tragically, for so many promising students from economically disadvantaged backgrounds, college is barely on the radar. Your endowed gift for need-based scholarships means a JMU education can be that vital step toward the American Dream for qualified students of all backgrounds — age, culture, disability, ethnicity, first-generation college, gender, nationality and veteran status, among them.
Your endowed gift to support students will enable more top students to choose JMU and take full advantage of the Madison Experience and ultimately affect the health and prosperity of our world.
That's how JMU will become the national model of the engaged university.