You are in the main content
Professors transform lives
Professors do nothing less than transform lives as they build and shape the Madison Experience for today's students.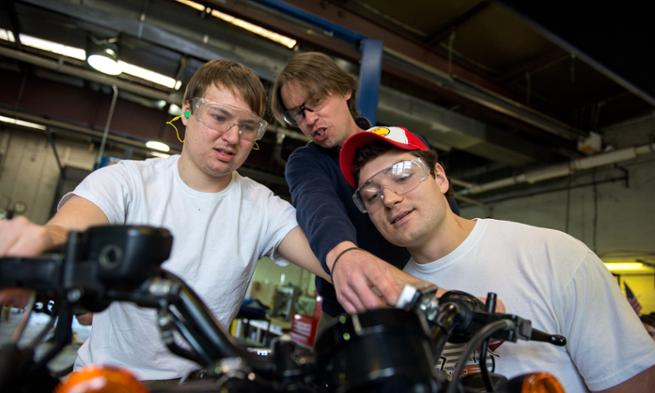 Your endowed gift supports JMU's scholars, researchers and thinkers as they challenge students and welcome them into their lives. You can help as professors urge students to explore the expanse of human civilization. To ponder what it means to be human. To innovate solutions to societal issues. To make the world a better place.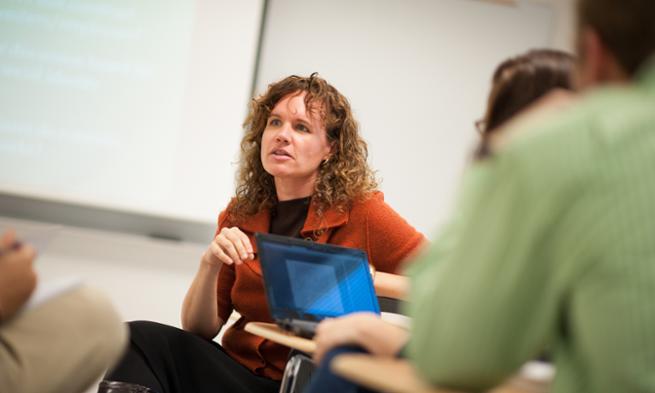 At JMU, professors think beyond disciplines to work collaboratively across departments and colleges to educate students and teach students to do the same.
Please help JMU retain that special kind of Madison professor for today's students.
Please click here to contact our giving officers, who would be honored to assist you in crafting an endowed gift that satisfies your needs and supports JMU's exceptional faculty.
The financing of higher education has changed forever. State support has been decreasing for decades. Simply raising tuition isn't an option.
Don't let JMU professors get recruited away to another university with more money and different values. The world needs them here at Madison, where they can engage today's students in finding solutions to the issues that imperil our society.
That's how JMU will become a national model.
Please support today's professors with your endowed gift and:
Ensure that teaching remains the No. 1 priority of our faculty
Enable faculty to advance the scholarship in their field, which in turn influences their teaching
Send faculty mentors to present their scholarship at conferences
Ensure that students receive one-on-one mentoring with expert and engaged professors
Ensure that students receive consistent, high-quality hands-on research opportunities
Enable faculty to continue to build innovative curricula and programs for students
Enable faculty to create high-impact learning experiences for students
Offer faculty research stipends for the summer
Help retain our top professors from being recruited away by universities with more money
Help prepare educated and enlightened citizens who lead productive and meaningful lives
Help JMU become the national model of the engaged university
A gift to support the JMU faculty is a gift that supports students in these important ways!