You are in the main content
CAMPUS SUSTAINABILITY MONTH CHALLENGE - OCTOBER-NOVEMBER 2017

Complete the Greening Your Workspace Program, Receive Recognition, and Win Prizes! Deadline extended through November 17th!
Since 2009, JMU has offered employee professional development opportunities related to environmental stewardship, including the popular Greening Your Office Workshops. In the 2016-2020 Environmental Stewardship Action Plan, the goal for supporting faculty and staff professional development is further elevated. In celebration of Campus Sustainability Month during October 2017, an international celebration of sustainability in higher education, JMU has launched a challenge to encourage you to join your colleagues to learn more about environmental stewardship by participating in the Greening Your Workspace Recognition Program! All employees participating will receive recognition. Prizes will be awarded at the individual, building and divisional levels.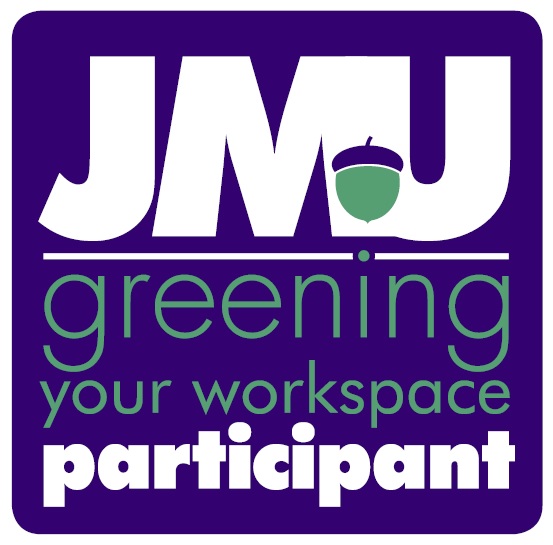 Challenge
Simply complete the Greening Your Workspace Recognition Program at either level between October 2nd and November 17th, 2017. Participation at the Acorn Level involves three easy steps that together take less than 30 minutes: (1) view a video of Environmental Stewardship Highlights from 2011-2015, (2) view an online Greening Your Office training module focused on the big picture, and (3) document your action plan using the online worksheet provided. Participation at the Oak Level involves the same steps, but all of the online training modules must be completed and these steps together take 75 minutes. Participate as an individual or as part of a team - your choice.
Prizes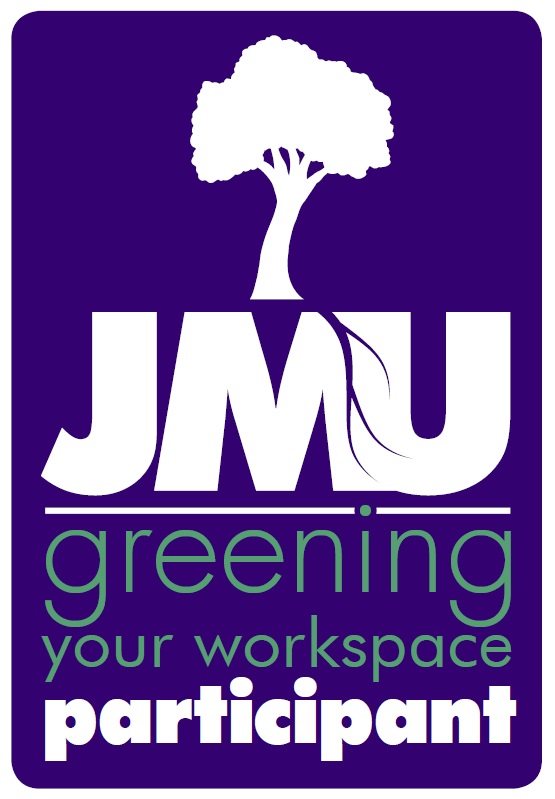 All participants completing the Greening Your Workspace Recognition Program at either level in the designated time period will be entered in the competition.
Those completing the Acorn Level will receive a sticker and a participant logo to include in email signatures.
Those completing the Oak Level will receive a certificate and training credit as well as a sticker and logo to include in email signatures.
Campus buildings have been divided into three conferences, and the building with the largest percentage of participation (reaching a minimum 15% participation) in each conference will be awarded an outdoor bench made of recycled materials.
The division with the highest percentage of employee participation will receive an outdoor bench made from recycled materials.
All individuals (whether participating by themselves or as part of teams) will also be entered into a drawing for prizes such as dining vouchers and succulents.
Participate
To participate, complete the
Acorn Level
or
Oak Level
of the Greening Your Workplace Recognition Program. Then, check back here weekly to track your building's and division's status!

Building Conferences

Blue Ridge Hall + The Health Place Lease 87

Godwin Hall

Harrison Hall

Health & Behavioral Studies

Leeolou Alumni Center + 220 University Blvd L0110 

Libraries (Carrier Library + Rose Library)

Madison Hall

Massanutten Hall

Memorial Hall

Miller Hall + Washington 16th Street Office

Music Building + Estes Center + Roberts Center

Plecker Athletic Performance Center + Convocation Center + Bridgeforth Stadium + 380 University Blvd)

Residence Life + All Residence Halls

Roop Hall

University Recreation Center + University Park Gatehouse + University Park Athletic Gatehouse

University Services Building + All Other Facilities Management Locations (USB Annex + United Way Building + Grace Street Modular + Motor Pool Garage + Power Plant + others)

University Unions (Warren Hall + Taylor Hall + Grafton Stovall + Festival)

Zane Showker Hall

CHOKECHERRY CONFERENCE
Anthony-Seeger Hall 
Bioscience Building
Cleveland Hall + Jackson Hall
Engineering/Geosciences
Ice House (127 W Bruce St)
ISAT/CS Building
James Madison University Administrative Complex
Keezel Hall + Cardinal House
Sonner Hall + Madison Connection Pavillion
Student Success Center First Floor
Student Success Center Second Floor
Student Success Center Third Floor
Student Success Center Fourth Floor
Student Success Center Fifth Floor
Wilson Hall
Wine Price Building
REDBUD CONFERENCE
1401 Technology Dr + 1077 South Main Street 
1598 South Main St + Hillcrest Annex
Burrus Hall + 131 W Grace St + Champions Drive Parking Deck + Mason Street Parking Deck
Duke Hall + Memorial Hall Arts Complex + Studio Center
Frye Building + Varner House + Hillcrest
Johnston Hall
Lakeview Hall
Maury Hall + Moody Hall
Physics/Chemistry Building
Sheldon Hall

Environmental Stewardship at JMU


President James Madison has been referred to as "the forgotten father of American environmentalism," by author Andrea Wulf and, fittingly, the JMU community has a long history of individual and institutional environmental stewardship. The JMU Environmental Stewardship Action Plan (ESAP) 2011-2015 communicated a university-wide strategic commitment and initiated more systematic tracking, coordination and recognition of the many environmental stewardship activities occurring. The guiding principles for the 2016-2020 ESAP are to conserve, steward and restore natural systems and to advance environmental stewardship through education, scholarship, engagement and operations. The goals of the plan include providing and supporting professional development opportunities for both faculty and staff.