News
President's Message on Commencement, Budget Update and More
---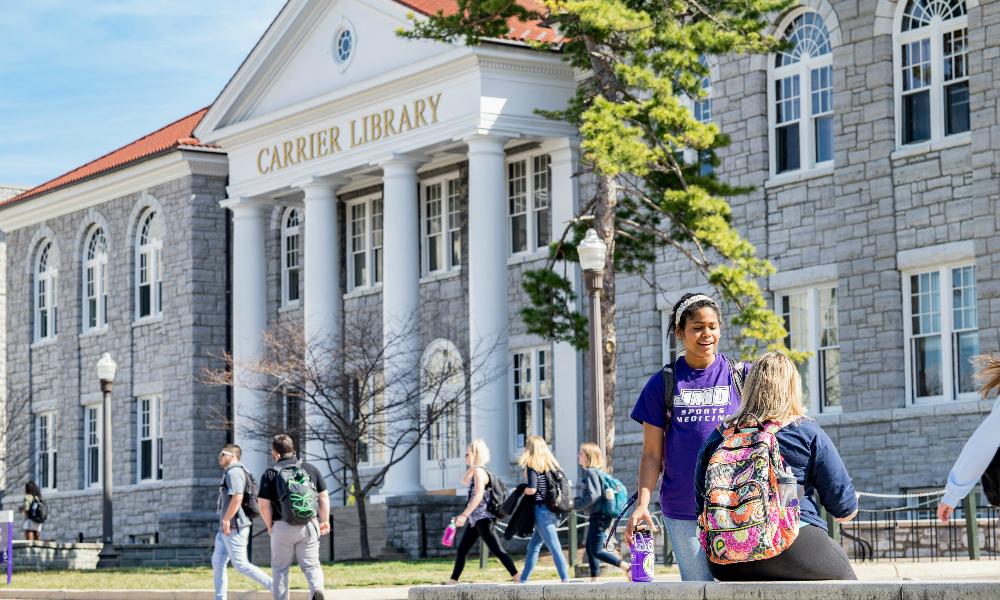 ---
Dear Students, Faculty and Staff,

The semester is underway with a range of enriching events, national awards and university and statewide decisions to discuss and celebrate:
Commencement Announcement
Graduation is just around the corner! I am happy to announce that Pittsburgh Steelers linebacker Arthur Moats ('12) will deliver our May commencement address. He is a dedicated alumnus, devoted to serving JMU, the United Way, Ronald McDonald House Charities and other deserving organizations. Arthur was named the Steelers' nominee for the Walter Payton Man of the Year award because of his extensive work in the community and his dedication to giving back. Arthur and his wife, Shonda, continue to play a significant role at JMU through their involvement with athletics and the arts. They are wonderful examples of engaged citizens and we are excited to have them back on campus for commencement.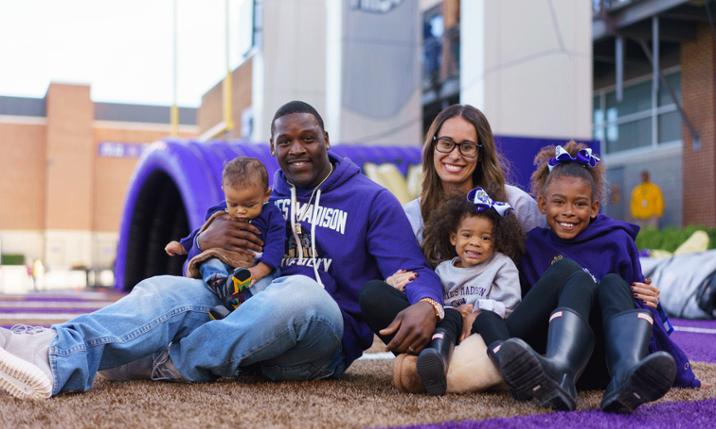 Fulbright Scholars and Employee Recognition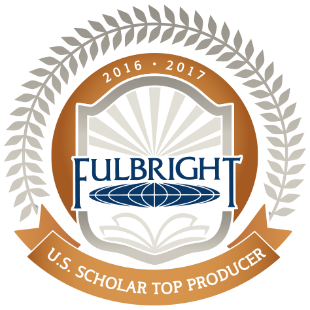 JMU was recently named a top producer of Fulbright scholars by the U.S. Department of State's Bureau of Educational and Cultural Affairs. This is a prominent national award that reflects our devotion to engaging with ideas and the world and is a testament to the academic rigor of the institution. Congratulations to all those who have received Fulbright awards over the years.  For those who have not, the Center for Faculty Innovation is here to help. Interested faculty should contact Assistant Director of the Center of Faculty Innovation Ed Brantmeier or go to the Fulbright Information page. Interested students should contact Fulbright Program Adviser Melinda Adams at adams2mj@jmu.edu. Thank you to all who support, encourage and participate as Fulbright Scholars!
Purple Star Awards
You have heard me say time and time again that at JMU, our people are our greatest resource.  With each passing year, this belief is made stronger. With so many great people on our team, the annual President's Purple Star awards allow us to publicly recognize those who go above and beyond to serve our students, our community and our campus.  Please nominate a deserving colleague to be considered for a 2017 President's Purple Star award. 
Social Justice Spotlight
We recently opened an exhibit, Drawing on the Left: Ben Shahn and the Art of Human Rights, to a packed house in Duke Hall. The many impressive works on display include four paintings loaned to JMU by the Smithsonian Museum and created by Ben Shahn, a Lithuanian-Jewish American social realist artist and political activist who devoted his life to fighting injustice and promoting the human rights of underprivileged people. The exhibit runs through April 5 and features pieces from the 1930s through 1960s, highlighting issues of poverty and unemployment, racial and ethnic discrimination, the Civil Rights movement and U.S. involvement in the Vietnam War, among others. I hope you take time to check out this riveting exhibit!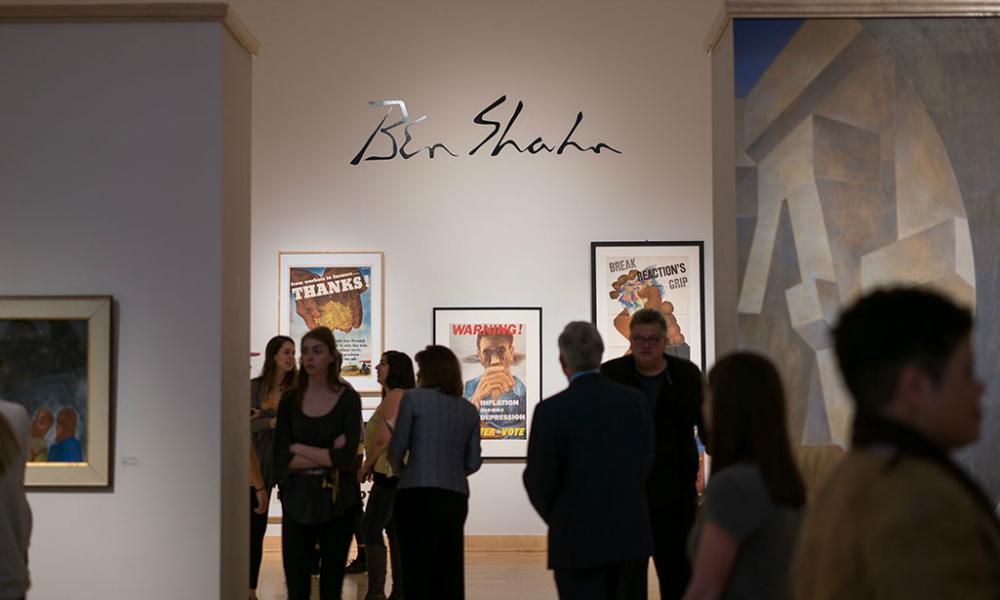 Madison Vision Series
In conjunction with Martin Luther King Jr. Celebration Week, the Madison Vision Series and the Center for Multicultural Student Services welcomed decorated lawyer and civil rights activist Theodore M. Shaw. He spoke about the long history of civil rights struggles in the U.S. He reminded us that there is more for the next generation to do. The next Madison Vision Series lecture will take place on March 29, with a presentation on privacy issues by Mary Ellen Callahan. 
Honoring Athletics Directors Past and Present

We were all saddened by the news that Dean Ehlers, the first appointed athletics director in JMU's history, passed away on Feb. 19. Dean was an inspirational leader who was a pioneer of our growth in the 1970s and 1980s, and was an ardent supporter of not just JMU athletics but also of student-athletes' academics. Mr. Ehlers' work during his long tenure as athletics director laid the foundation for much of the success our student-athletes enjoy today. We are grateful for his leadership over the years and will miss him dearly. 
Recognition of Athletics Director
JMU Athletics Director Jeff Bourne was recently selected as a 2016-17 Football Championship Subdivision Under Armour Athletics Director of the Year recipient.  Each year, the National Association of Collegiate Directors of Athletics recognizes four such individuals from each of the NCAA's seven divisions. This national recognition is a wonderful reflection of the hard work of Mr. Bourne and the entire Athletics Department.   

Engagement and Environmental Stewardship
On Feb. 7, all freshman and senior students were sent a link to take the National Study of Student Engagement survey. I strongly encourage those who received a link to participate before March 15, when the survey ends. Results help the university continuously improve its programs.
This year, JMU joined the NSSE Sustainability Education Consortium. We will gain important insights about how our students engage with the university's extensive offerings of environmental stewardship and sustainability programs across campus. On a related note, the Office of Environmental Stewardship and Sustainability recently posted a video featuring many of our latest accomplishments on this front.
Budget Update
The General Assembly finished work on the FY 2018 budget last week. As you may recall, the General Assembly was tasked with closing the gap on a $784.9 million revenue shortfall. As introduced, the governor's budget proposal called for a 5 percent cut in general fund appropriations for institutions of higher education. I am happy to report that the General Assembly restored a fair amount of that funding. The final budget that will be presented to the governor for his signature caps reductions to institutions of higher education at 1.5 percent. The total general fund reduction of $1.1 million for JMU includes a $3.3 million reduction in education and general operating resources, but $2.2 million in new funding for employee salaries.
Additionally, the governor had proposed a one-time, 1.5 percent bonus for faculty and staff. The General Assembly, however, found the resources to provide for a 3 percent salary increase for state employees, effective July 10, 2017. We are especially pleased with the General Assembly's work in this area. We had many conversations with legislators over the past few months, encouraging them to support a salary increase. We appreciate the work that has gone into this effort and are excited for all of our hard-working employees.
While the General Assembly's enactment of the budget is one of the final steps in the process, the budget still needs to be signed by the governor. He still has the opportunity to exercise his line-item veto within the next 45 days. Once the budget has been signed into law by the governor, the Board of Visitors will enact a FY 18 budget for the university. Unless something drastically changes, we do not expect the reductions contained within the General Assembly's budget to affect the educational mission of the university.
As we wrap up the loose ends before Spring Break, I continue to be energized by the amazing work happening at JMU by our talented students, faculty and staff. Keep up the hard work in the classroom and the community. Good luck to everyone traveling or volunteering on Spring Break. Have fun and stay safe!
Sincerely,
Jonathan Alger
James Madison University President
Published: Friday, February 24, 2017
Last Updated: Tuesday, June 6, 2017